Direct customer contact

24/7 marketing presence

Personal customer interaction

Mobile Apps
a marketing powerhouse for local businesses

Mobile apps are a very powerful marketing tool

exploiting two important principal factors
Powerful mobile technology delivers interactive, multimedia information that is time and location-sensitive.
Mobile device use is very high and very popular with huge market sectors across business and social users.
In other words, mobile apps provide a useful service through a popular medium.
This valuable opportunity is available, affordable and could be good for your business.

Mobile apps provide direct, personal contact with customers all day, every day at home or at work.
Mobile apps are interactive allowing you to push, receive and share.
Real-time communication enables time-sensitive promotions.
Mobile apps can deliver location-targeted marketing messages.
Matching marketing tech to customer behaviour
People use their smartphones and tablets for business and social purposes.
People typically look at their mobile phone hundreds of times a day.
Mobile apps communicate time and location sensitive messages directly to your customers.
Just Imagine
If you could provide an easy way for people to contact you, book an appointment, check your services, catch up with your activities – anytime – anywhere.
If you could send out time-sensitive messages and get instant response.
If you could send out message targeting specific localities.
If you could offer and manage loyalty cards, coupons and other special repeat business incentives quickly and easily.
If you could share information and stimulate customer sharing of your marketing.
You can. With a custom mobile app for your business.
Who Are Mobile Apps For?
For the right business and the right customers, a mobile app can deliver outstanding customer service and increased profit.
Mobile apps are NOT for every business.
But if you have a small-medium sized business in a traditional business sector with local tech-savvy customers, and if repeat business is important to you, then a mobile app will give you more business and more profit.
Check your business characteristics…
Traditional (bricks and mortar) business with a fixed base location/area.
Sell locally to people in the near vicinity.
Want to minimise slow time ( empty seats, staff with nothing to do)
Eager to encourage more repeat business.
Have customers that frequently use mobile devices (phones and tablets).
Have good stories to tell about happy customers.
Check your business type…
Restaurants, bars and music venues.
Fast food shops.
Hairdressers and beauty salons.
Food retailers – bakers, butchers, green grocers.
Auto mechanics.
Health care providers (doctors, therapists, dentists, chiropractors, podiatrists)
Animal services (vets, grooming, walking)
Education (schools, colleges)
Government authorities (local government, agencies)
Clubs, associations, membership groups.
The BIG problem with mobile apps
Mobile apps as so powerful for small and local business and have been around for a couple of years, yet few small businesses have one.
The big problem with mobile apps is COST.
Historically, mobile apps have been very expensive to develop and use. Most digital agencies charge anywhere from $5,000 to $100,000 to develop and publish mobile apps and this does not allow for any ongoing support. The start-up cost, plus the monthly running costs to update and operate mobile apps place them well out of reach for a small business which could otherwise enjoy the many benefits a moble app could deliver.
Low-cost DIY mobile apps usually leave out the important tools that make mobile apps so powerful. They don't look impressive, you still need to do a lot of hard work and you won't find the limitations until you're already deeply committed to the project.
The opportunity
Our approach to custom mobile apps turns the old pricing model upside down and puts mobile app technology and marketing communication right into your hands.
Digital Business Media mobile apps exploit the power of today's connected communication technology to deliver easy and effective mobile marketing that and outstanding value to your business.
We offer two modes of mobile app.
A proof of concept mobile app – fast to develop, low cost and a great way to test whether or not a mobile app will be a good fit for your business.
A native mobile app that provides all the features and benefits of the technology and the ultimate in user friendliness and marketing control.
Schedule a good time for an honest chat about your business, the suitability of a mobile app and the best way to make a mobile app part of yoru business.
Business Sector Mobile Apps
The business sectors that stand to benefit most from mobile apps are characterised by one or more of these ;
Serves a local customer base and is able to take advantage of regular passing trade.
Restaurant, fast food, bar, club, venue, auto service, health, beauty, pet care.
Offers a very specialised product or service essential to customers
Restaurant, fast food, bar, club, venue, auto service, health, beauty, pet care, parts suppliers.
Has a loyal customer base with high interest and in regular contact
Restaurant, health, beauty, club,  university
Has a captive customer/client base who need to know what's happening and have ready contact points
Schools, colleges, universities
Mobile apps in various industry sectors have many common components and are customised with your branding elements (colours, images, logo, etc) and business specifics (business name, phone number, address, custom content).
We can include features in your mobile app that will expand the product and service potential of your business and provide you with opportunities that you may dismissed or not considered before.
Shown below is our list of industry sector mobile apps – pre-configured yet customisable with your branding and links to make them uniquely yours.
Restaurants
Whatever kind of restaurant you operate, it's great to have customers who love your food and service regularly coming back again and again.
Your mobile app will make it easy for them to call you direct, book a table, check your latest menu and keep up with your recent menu changes.
Mobile apps have the best marketing potential of all to turn around quiet nights.
A custom app icon and background graphic are included.
Icons selected from a large range of styles.
Fully customised graphics can be provided at extra cost.
Fast Food Shops & Trucks
If you're in the fast food business, it is vital that you engage with your regular customers and give a quick and easy way to buy from you at any time.
A mobile app is perfect for any fast food outlet; pizza, pasta, ribs, burgers, fish and chips, curry, stir-fry, kebabs and more.
If you are running a mobile food truck, then a mobile app is the perfect way to stay engaged with your regular customers. Imagine the power of using geo-targeted push messaging for each location on your round.
Custom app icon and background graphics included — icons selected from a from large range of styles. Fully customised graphics can be provided at extra cost.
Bars, Venues, Clubs
If you run a bar, pub or music venue, then you know how important it is to stay in touch with your best customers and keep them coming back.
Through your mobile app, you'll be able to let them know about your special events, entertainment and special offers – in advance and in real-time. You'll provide an excellent opportunity for your customers to share their experiences and tell others about your place – to see and to be seen!
You've worked hard to build a great night spot for your customers now make sure they know you care and keep coming back and spreading the word.
Specialist bars, pubs and music venue sample shown with various sample icon styles.
Custom app icon and background graphics. Icons selected from a large range of styles. Fully customised graphics can be provided at extra cost.
Entertainers
Build your following and put more people in the audience at every gig by staying in touch with your fans through your mobile app.
Target push notifications to the area you are playing tonight
Share your social content, pics and videos in real-time, include image galleries of past gigs and of course Youtube videos and Soundcloud audio content.
Include direct sales links to iTunes.
Custom app icon and background graphics included — icons selected from a large range of styles. Fully customised graphics can be provided at extra cost.
Auto Service
Keep in touch with your customers between services, remind them about upcoming holiday periods, specials and fill those days when bookings are slow. Maintaining contact with your customers will help ensure that your service bays are full every day.
Make it easy to get in touch, book a service, stay up to date and safe.
Businesses providing regular servicing needs to keep regular customers coming back over and over again.
Custom app icon and background graphics included. Icons selected from a from large range of styles. Fully customised graphics can be provided at extra cost.
Hair & Beauty Salons and Spas
The hair and beauty business runs on the relationship you build and maintain with your clients. Your mobile app is the ideal way to be apart of your clients' daily life and keeps your professional relationship healthy and relevant.
Enabling one-click calling, online appointments and the ability to share information and social media posts with your clients put you right on the radar and helps fill seats and get your salon busy, busy, busy.
Specialist hair and beauty samples are coming soon.
Schools and Colleges
All schools face an uphill battle getting important and time-sensitive information back home to parents. The website doesn't work, email is marginal, and frankly, it seems that no-one even gets the newsletters, let alone take the time to read them.
Your mobile app provides a direct communication channel to parents that will change all of that. Imagine being able to push out urgent reminders at will knowing that they will instantly appear right on the phone. How easy would it be for parents to send in absence notes directly from their mobile phone?
Include buttons that link to school webpages and newsletter blogs delivering essential information via mobile phone directly to parents and students. This works beautifully for all school levels and types (kindergarten, primary, secondary, dance, music, tutors and more).
Specialist schools sample coming soon.
Clubs & Community Organisations
Mobile apps are a compelling way to engage and retain members for all types of clubs.
The principal features for clubs include urgent push notification, direct contact button, booking forms, publishing results and club news, promoting and reporting on events and providing important club information.
These kinds of facilities are brilliant for any kind of club including sports clubs, social clubs, special interest clubs and more.
Specialist club sample is coming soon.
Pet Care
Regular customers are the secret to success with pet care businesses. People want their pets to be treated by some one they know and trust. This means you need to have great relationships with your clients and a discrete way to keep reminding them that you're there.
Vets, grooming parlours, and pet supply shops can all make great use of a mobile app to stay in touch and be there when a need arises.
Specialist pet care sample coming soon.
Specialty Suppliers
You've carved out your unique niche in your industry. It's vital that you stay in touch with the customers who appreciate the very special products and services you provide.
Mobile apps put you in direct, personal contact with your customers enabling you to keep them aware of your latest specials and offers.
If your products are perishable, your stock control is time-sensitive and product sold gives a much better line than product thrown out. Your mobile app will help you sell everything before it becomes unsalable.
Include online orders, direct contact, Youtube videos, coupons and much more.
Specialty supplier sample was coming soon.
Healthcare & Wellness Providers
If you're serving a local community with health-related products and services imagine the value you can provide to your patients with mobile app contact feature, wellness appointments, and information related to your speciality and practice.
Doctors, specialists, podiatrists, therapists, care providers, chiropractors, massage.
Specialist healthcare and wellness sample coming soon.
Features
Custom Look and Feel
All mobile apps have an app icon and backgrounds customised to match your business image. Optionally you can include custom splash screens, headers and icon sets for a unique look.
IOS (Apple) and Android (smartphone) Support
Your app will run on iPhones and iPads (IOS) as well as Android smartphones and tablets. Your app will be available to the vast majority of customers and downloadable on iTunes and Google Play.
Unique Dedicated Content
Your specific data will be hardcoded into actions like "Call now", "Location".
Share Selected Content
Share content you have selected from your existing channels (website, YouTube, SoundCloud, Facebook, and more) with customers to reinforce your offers, add value and entertain your customers.
Real-Time Interactivity
Images, news and other content updates made by you or your customers to supported platforms can be accessed via your app instantly. Great for business – getting information out quickly and with laser focus, but it also sends customer interaction wild and increases the potential for viral sharing of your marketing.
Push Notifications On-Demand
Push notifications can be sent to all your app users whenever you want. You have secure access to your own dedicated web-based control centre to send messages directly to your app.
You can also include a link to an app button (for example coupons) or a webpage (with a special offer) to add an action item to your notification. Push Notifications are the real power centre of your mobile app allowing you to make direct contact with your users – instantly – where ever they are.
Many Different Tools Available
There is a wide range of tools available for inclusion in your mobile app. Some features are useful for all kinds of business. Some are more suited to one or another. The tools selected for each industry sector app are typical requirements for that kind of activity.
Some tools require accounts in other online services (e.g. food order, Facebook, etc.). You may already be using these services, and if not,  you can sign up to many for free or at low-cost.
Some features use information extracted directly from your website, allowing customers to get the latest up-to-date information and ensuring consistency across channels. Integrating your site with your app is an excellent way to automate communication and to make sure important information reaches your customers.
If you have any questions about a feature that you would like to use on your mobile app, please see our FAQs below.
Make Money With Mobile Apps
Your mobile app can include tools with the dual function of providing a valuable service to your customer and a convenient sales channel wrapped in your brand.
AdSense Mobile
Include AdWords advertising in your app.

Order Food
Place food orders online for pickup or delivery.
Loyalty Cards
Keep your customers coming back for loyalty-based rewards.
Catalogue
Your own online catalogue with pricing and buy links.
Coupons
Use coupons to promote through special offers and discounts.
Amazon Catalogue
Your own custom Amazon catalogue.
Table Bookings
Take table bookings online.
Itunes
Your own custom iTunes product catalogue.
Share Content
Provide your customers with information pulled from your website or other locations, or exclusively information, only for your mobile app users. 
Feed
Live feed from any web source.
Articles
Display editorial content.
Image Gallery
Show your promotional images.
Facebook
View like and share your with Facebook feed.
Info Page
Tell your customers interesting stuff.
Audio Gallery
Add a list of audio from SoundCloud or custom sources.
Video Gallery
Share your favourite videos from YouTube and custom sources.
Website
Link to your website, or any other website.
Connect With Your Customers
Push messages out when and where you want. Allow you customers to make direct contact with you through your chosen contact points. Easier than websites and designed for mobile device use.
Click To Call
Direct phone call to you.
Optin Form
Optin to mailing list form.
Contact Form
Formatted contact and response form.
Push Notification
Push notices out directly to your customer's screen through whenever you like.
Appointment Form
Fomatted appointment scheduler with date & time fields.
Location
Display your location with Google Maps and directions.
Email Us
Email enquiry form.
Notes
Encourage your customer to keep product/service notes.
Socal Media Channels
Give customers direct connections to your social media channels easier and without the distractions of dedicated social media apps.
Facebook
Direct live connection to Facebook timeline or feed.
Twitter
Direct live Twitter feed.
Instagram
Direct live Instagram feed.
Flickr
Direct live Flickr photostream fee
Mobile apps are the hottest digital marketing tool around right now.
They're the perfect way to bring locally-based businesses repeat business and happy customers.
See what others have to say…
If you think that mobile apps are solely for big name brands like Walmart and Bank of America, you are wrong. More and more small and midsize businesses are following the mobile trend, understanding that an effective mobile strategy involves more than just a mobile-friendly website.
Does an App Make Sense for Your Business? –

The truth is that apps work well for most small businesses, but they aren't right for every one. If you can honestly answer yes to the following questions, you should consider creating a mobile app for your small business…
More and more of our interaction online occurs on mobile devices.  Over five billion mobile subscribers – about 77% of the world's population – are online (Source: The International Telecommunication Union). This new type of simple access for consumers is catching on with a staggering amount of smartphone owners purchasing goods and services from their phone – 41% to be exact, as found in a survey by Chadwick Martin Bailey, 2011.

So how do you capitalize on this new mobile technology? The answer is relatively simple: set up a mobile application and/or set up your website to be natively friendly to mobile browsing.
Get Started Now…
Choose any of our business sector mobile app templates and have it fully customised for your business.
Both iOS and Android apps for phones and tablets
Bar/Venue, Restaurant, Fast Food, Auto Service and Entertainer mobile apps available right now (50% discount with coupon)
Standard business mobile apps listed above coming soon
Custom app icon to match your branding
Repurposed content and links from your website
Interactive content elements to inform and entertain
Coupon/loyalty tools to stimulate business
Unlimited push notifications to can post directly anytime
4x monthly done-for-you app content updates included
Ongoing mobile marketing support
Custom Options
Custom background images
Custom button icons
Custom graphic headers
More app buttons, different layouts, more options
5,950
 for custom development and establishment,
then $69/month to operate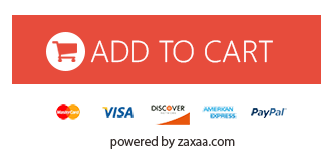 No Risk – 30 Day Money Back Guarantee
If you are not completely satisfied with your mobile app simply tell us at any time pre-launch (within 30 days) for your money back and the agreement cancelled.
What happens when I place an order?
When your order is lodged, you will receive our work plan for your app. This will detail;
A timeline of the significant development stages.
The information we need from you.
What we can do to make it as easy as possible for you.
Your contact point for development and post-launch support.
Access to the DBM Mobile Marketing Hub giving you that knowledge and skills to start integrating mobile marketing into your business and maximising the power of your mobile app.
What kind of content updates will you make for me?
Most content should be "evergreen" not requiring much change.
Address and phone number changes are infrequent changes but must be updated in your app as soon as they occur.
Tools that will need regular attention include coupon or loyalty card campaigns, special offers and catalogues.
These tools can only be configured and updated by our operations team right now.  This work can be done through your monthly content update allowance. Content updates beyond that are provided at extra cost.
Can I send Push Notifications myself?
Absolutely. We will provide you with a secure account when you can to log in and send Push Notifications at any time you like.
Push Notification screen
Once logged in to your secure Push Notifications zone you can enter your message and include a link to a website or an app tool.
Target your customers
You can target your customers by device type. You can choose to send each Push Notification to iOS and Android devices.
You can also optionally geotarget your message – limit the target area of your Push to a geographic area defined by centre point and radius.
How good is that?
Can I have special dynamic content in my app?
Some app tools support dynamic content updates through other free services. For example Newsfeed, Facebook, Twitter and Flickr tools will bring in the most current content. We can certainly help integrate these services to give your mobile app the best impact and benefit for your business.
For special requirements, app tools can be crafted to provide unique dynamic updates without the need for backroom maintenance of your app. These additional services allow you to leverage your existing website and other marketing channels to the max through your mobile app. Contact us with your needs.
Does my mobile app bind me to DBM?
To a degree. Your mobile app is the front end of a parcel of services and connections assembled to order for you and delivered as a whole. Should you wish to operate the mobile app independently of Digital Business Media we can provide you with the app package files (one each for iOS and Android – fee applies). You will need to make your own arrangements for the services we host as part of your app (e.g. push notifications, galleries, cards and catalogues) and make your own distribution arrangements with Google Play and the AppStore.
The business sector apps here don't quite suit me. Can I have bespoke mobile app?
Certainly. This mobile app offer suits specific business types with pre-determined needs and straight-forward marketing ambitions. If your business has different ideas or if you want to explore the possibilities further, there are many more options available to you to improve your marketing and increase value to your customers;
More sophisticated marketing and product delivery functions
More layout options.
Enhanced custom graphic art.
A vast range of icon sets.
Many more customisable options.
Integration of more sophisticated backend systems through your mobile app.
The possibilities are endless. Digital Business Media can tailor a mobile app solution specifically for your needs and deliver it at a cost that will leave you very pleasantly surprised. Contact us to start a discussion.
What are the Terms and Conditions of my mobile app?
Mobile App – Terms and Conditions
Development and Setup
The development and setup process includes;
Your selection of the appropriate starting point for your app (business sector template, custom definition).
Confirmation of pre-requisites.
Your provision of mobile app configuration data (through our online configuration form).
Building and testing of your mobile app.
Your approval.
Publishing your mobile app.
Customisation
Customisation of business-templated mobile app extends to;
Inclusion of your business-specific information and links.
Matching of the app colour scheme to your brand/business identity.
Inclusion of your brand/business logo in splash and background graphics.
Inclusion of icons, graphics that you supply.
Virtually every aspect of the design and facility is customizable with bespoke mobile apps.
Monthly Subscription
The monthly subscription is required to fund ongoing provision of hosted services associated with your app, your content updates and access to mobile app marketing resources.
The subscription starts 30 days after your order is lodged by which time your mobile app will be published.
Content Updates
Your subscription provides for a number of content updates per month.
Each update is considered a task and we allow a maximum of 30 minutes per task.
Your task allowance is assigned each month and expires at the end of the month. Tasks are not cumulative.
Tasks may include;
Editing hardcoded information in your app such as contact details
ChangingAdding/changing coupons/loyalty cards
Adding/removing images/videos, articles/catalog items.
Reconfiguring feeds, urls
Additional Work
Requests that cannot be done as part of your content update allowance include;
Updates excess of the monthly allowance.
Changes to icon, splash screen, background graphics, header graphics and icons.
Adding/removing app tools.
Recompiling/resubmitting apps to distribution platforms.
In the case of additional work being requested we will provide an estimate of cost before starting and project manage the work so as to best deliver your requirements without exceeding your budget.
Support
You will be provided with helpdesk support commencing with development and continuing as long as your subscription is maintained.
You will also be provided with members only online mobile marketing support through the DBM website.
Compliance
Google and Apple
All mobile apps are required to comply with the extensive and demanding conditions of Google and Apple. While we do our best to streamline and guide your choices in helping to comply with these organisations, we cannot guarantee that every mobile app created to your requirements will be acceptable to both Google and Apple. Where apps are rejected we will help you to find the alternatives necessary to meet your needs and satisfy those of Google and Apple.
Statutory
All mobile apps are required to comply with relevant statutory regulations.
Legal, Ethical and Decency
It is our policy that all mobile apps published comply with the law, ethical standards and contain content that is suitable for all ages.
Ownership
Your mobile app is an aggregated collection of services that is consolidated into an electrinci interface that can be used on mobile devices. As such there is only one tangible component, the "source code" of the app. This code is the part that pulls all the components into a useful tool for a business and its customers.
Digital Business Media outsources many of the services included in your app and adds value by making them easily available to you in a form that is useful to you and assisting you to use these tools profitably.
The services and components we supply as part of your app are provided non-exclusively.
Therefore, much of the value in a mobile app is intangible
Your ownership in the finished mobile app extends to
The intellectual property that you have provided to us (branding, business content,etc).
The compiled ipa and akp code files for your iOS and Android apps respectively.
Any custom graphics created for your app.
The ipa and akp files can be provided to you on request and payment of the current administrative fee.
Want to Know More?
Free Mobile Apps for Business Report
Get our free report on how you can use mobile apps to grow your business and a lot more information about using mobile marketing in your business.
Regardless of your line of business, mobile apps open many more opportunities that you may have thought about.
This is a game changer for the right business.